Who should refinance at 6% interest? Five Examples (Podcast)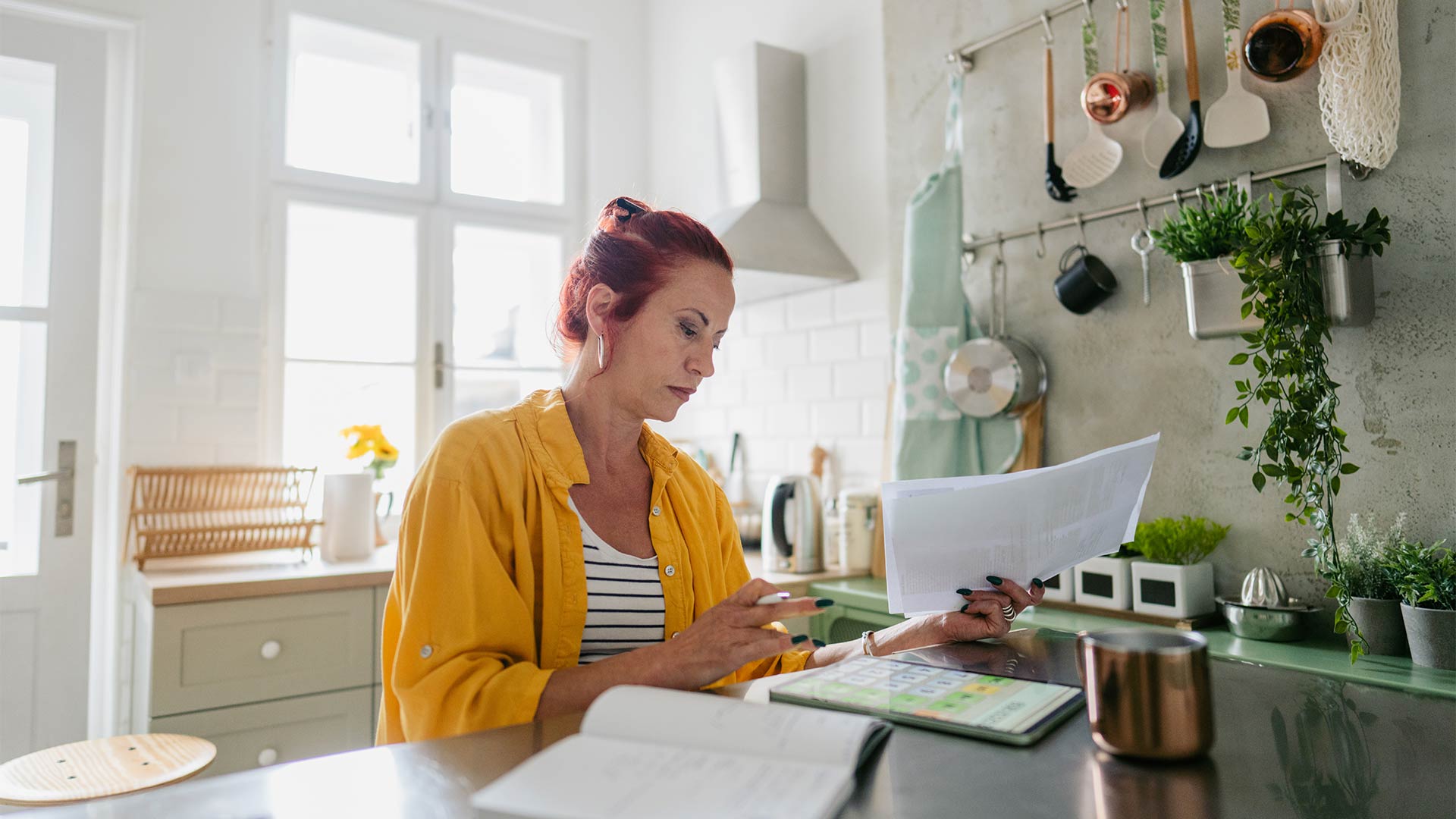 Should You Ever Refinance When Rates Are Going Up?
It's no secret that mortgage rates are rising. As a matter of fact, according to the latest figures from Freddie Mac30-year rates recently made their biggest jump since 1987 before hitting 5.81% on June 23rd.
If you're a homeowner, you might be wondering: Did I miss my opportunity to refinance?
Mortgage expert Ivan Simental covered the topic on a recent episode of The Mortgage Reports podcast — and what he says might surprise you.
Hear Ivan on the Mortgage Reports Podcast!
---
Should You Refinance? Depends on
To Refinance or Not to Refinance? For some, Simental says, it probably isn't the best time. But for others? It depends on your unique scenario.
"With interest rates rising, now is probably not a good time to refinance for many homeowners," says Simental. "However, the math isn't always as simple as comparing a new interest rate to your old one. You have to consider some other factors."
These factors include:
The time you plan to be in your home
The total cost of your refinance
In particular, Simental says you want to make sure you're staying home long enough to recoup your refinancing fees. "When you refinance your mortgage, it typically costs between 1.5% and 4% of the loan amount, although that depends on the state."
That would be about $10,000 on a $500,000 mortgage loan. You want to stay in the house long enough that your refinance has saved you at least $10,000 to make this move worthwhile. This is known as the "breakeven point".
"Refinancing might not be the wisest idea if you're planning on moving in the near future," he says.
Five examples of when refinancing still makes sense
Despite rising interest rates, there are still scenarios in which refinancing makes sense for some homeowners. According to Simental, these reasons include:
1. Lower your interest rate
The number one reason for refinancing would be to reduce your interest costs.
"If interest rates have gone down since you bought it, you can do an interest rate and term refinance and just get a lower rate and payment," says Simental. "In general, it's best if you can lower your interest rate by 0.5 to 0.75 percentage points — that is, from 6% to 5.5% or 5.25%."
Even when interest rates hit 5%, there were still over a million borrowers who could lower their interest rates and save money with a refinance. This could be true if you bought your home before 2008 or if your finances have improved since you bought your home, helping you now qualify for a lower interest rate than you originally did.
You also want to make sure you're home long enough so that your new rate saves you more than the refinancing cost it cost you to run.
Although you can technically factor your closing costs into your loan amount, they increase your account balance and long-term interest costs. So it's important to do the math and make sure it's worth it. A good mortgage advisor can help you figure out the numbers and see if it would make financial sense in your scenario.
2. Consolidate higher-interest-bearing debt
Refinancing can also be a good debt consolidation option, since mortgages typically have lower interest rates than other financial products, such as credit cards and personal loans.
"You can use a cash-out refinance to tap into your home's equity and pay off higher-interest debt," says Simental. "You can pay with cash [those debts] down or off."
This would lower your long-term interest costs and free up monthly cash flows that you could then save or invest in other ventures.
3. Get rid of mortgage insurance
If your current loan includes mortgage insurance, refinancing can help you get rid of PMI and reduce your monthly payments. You just have to wait until you have at least 20% equity in the property (if your mortgage balance is 80% or less than the home's appraised value).
Getting rid of mortgage insurance can save you about $1,000 to $2,500 a year on a traditional $300,000 home loan.
"If your home's value has increased in the last year or two and you now have that 20% equity, you can refinance your personal mortgage insurance and get rid of it," says Simental.
On average, PMI costs approx $30 to $70 per month for every $100,000 borrowed with a conventional mortgage. That means if you have a $300,000 home loan, removing PMI could save you about $90 to $210 a month, or $1,000 to $2,500 a year.
With that kind of savings, it may not be long before you'll recoup your refinancing costs and start seeing a net financial benefit.
4. Switch from an adjustable rate mortgage to a fixed rate loan
Refinancing can also make sense for a mortgage loan with a variable interest rate – especially if your fixed interest rate period is about to expire.
"Let's say you have a seven-year adjustable-rate mortgage and you're in year 6.5 and your mortgage is about to adjust to a much higher rate," says Simental. "What you would do is refinance and get a 15-year, 20-year or 30-year fixed-rate mortgage and you don't have to worry about that rate adjustment."
Fixed rates are now higher than they have been in the last two years. But they could get higher — and homeowners who hold on to today's interest rates might be lucky that their interest rate doesn't adjust higher down the road.
5. Shorten your credit period
Shortening your loan term can also be a smart reason for a debt restructuring. While moving from a longer-term loan to a shorter one (e.g., from a 30-year term to a 15-year term) doesn't reduce your payment, it does reduce your long-term interest costs. It can also qualify you for a lower interest rate, saving you even more in the long run.
As Simental says, "It could save you thousands of dollars."
When is refinancing a bad move?
Essentially, Simental says, if you're planning on moving soon and aren't sure you'll be able to cover your expenses, refinancing probably isn't a wise move.
If your credit rating is bad, refinancing might also be unwise. "It's about your credit rating being good enough to qualify for the right refinancing loan," says Simental. "After all, the best interest rates and conditions go to those who have the best credit rating."
If you're not sure whether refinancing makes sense for you, consult a mortgage professional for expert advice. You can check the numbers and see if refinancing would work in your favor over the long term.
As Simental puts it, "In general, if refinancing helps you save money, build equity faster, or pay off your mortgage faster, it's a good decision."
The information contained on The Mortgage Reports website is for informational purposes only and is not an advertisement for the products offered by Full Beaker. The views and opinions expressed herein are those of the author and do not reflect the policies or position of Full Beaker, its officers, parent companies or affiliates.