The Department of Education is targeting around $6 billion in relief for new student loans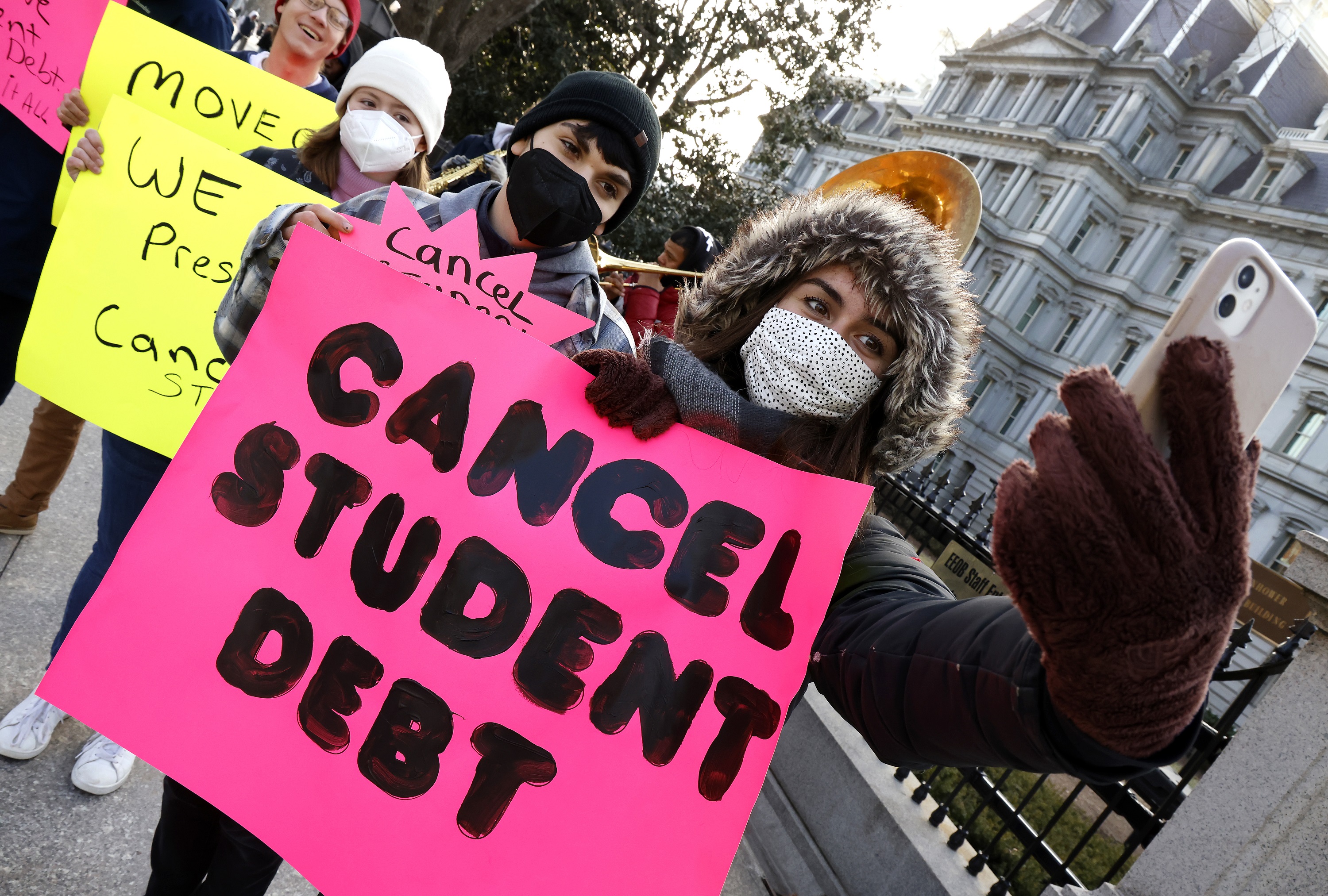 The United States Department of Education announced Wednesday that it has identified 100,000 student loan borrowers eligible for $6.2 billion in debt relief.
The announcement expands on the Public Service Loan Forgiveness (PSLF) program, which, though it began 15 years ago, only granted student loan forgiveness to a small fraction of applicants through 2021, CNN reported. The expansion, first announced in October 2021, allows more government workers who were previously ineligible for the program to pay off some of their student debt.
The PSLF program aims to eliminate debt for those working full-time for government or a nonprofit after 120 "qualifying payments," which add up to ten years of monthly payments. However, complicated and poorly explained rules about what a qualifying payment is resulted in low approval ratings and backlash from borrowers, prompting the Biden administration to announce the limited PSLF waiver in October, Forbes reported.
The waiver, which remains in effect through October 31 of this year, grants credit for past repayment periods not previously counted as qualifying payments and includes payments on other loans such as FFEL or Perkins as long as they are consolidated in a direct consolidation loan, according to the Federal Student Aid website.
In a statement, US Secretary of Education Miguel Cardona said the country's public sector workers "must have confidence in the promise" of the PSLF program.
"The Biden-Harris administration is delivering on that promise by helping an increasing number of eligible borrowers forgive their loan balances," he said. "The PSLF announcement made today means that more of our dedicated teachers, nurses, first responders, service members and many other public sector workers will receive significant relief."
However, there is still a long way to go when it comes to the Biden administration's campaign goal of cutting $10,000 in student debt for each of more than 43 million US borrowers. Student debt in the United States is $1.749 trillion, according to statistics from the Education Data Initiative. About 15 percent of Americans report having outstanding undergraduate debt, while another 7 percent have outstanding postgraduate debt.
Normally, debt from student loans is growing six times faster than the country's economy, but towards the end of 2021 that figure fell for the first time in history, the data added.
So far, not all borrowers eligible for the PSLF waiver have been notified because they are being notified on an ongoing basis, the Department of Education told CNN. The department did not specify when all those who are eligible will be notified.
Update 3/9/22 1:25 PM ET: This story has been updated to add more information.