Newsbreak: Bank Negara takes the lead, concerned about slow loan restructuring talks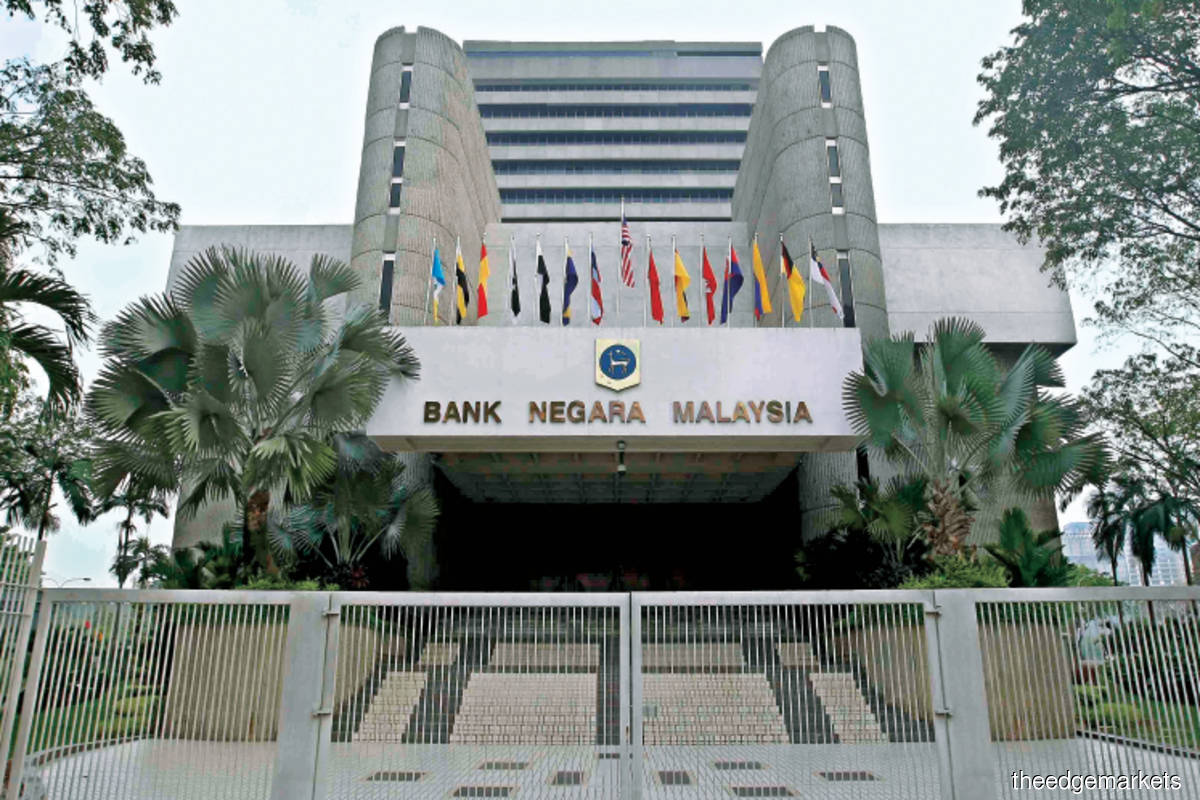 CONCERNED at the slow pace of discussions companies are having with their bankers to restructure their loan repayments as the six-month moratorium on bank loans ends, Bank Negara Malaysia held an in-camera meeting with trading groups and the Association of Banks. off in Malaysia (ABM) last week, The Edge understands that. This was one of the central topics of discussion.
Sources say the central bank wants to avoid any short-term debt restructuring and rescheduling (R&R) by small and medium-sized enterprises (SMBs) that need the forbearance of their bankers.
A source who attended the meeting said Bank Negara is concerned that companies are not working with their banks in sufficient numbers to work out effective funding agreements after the moratorium.
"Bank Negara is also concerned that after the moratorium expires on September 30, many of these SMEs will have difficulty paying back their loans," he told The Edge.
For their part, banks are trying to reach companies, the source says. At least one bank is said to have turned to "a few hundred thousand customers" to inquire about their financial health and the prospects for the moratorium. Specific figures for the broader banking sector are not immediately available.
In a statement by Bank Negara to The Edge, following the reopening of the economy, the regulator says the current approach is to provide more targeted support to businesses and households. "This is to ensure that people in need receive more help than with a blanket moratorium."
The key message of the dialogue, according to Bank Negara, is that borrowers who have problems paying back their loans after the moratorium should seek help early on by contacting their banks to discuss a viable repayment plan.
Malaysia's SME Association President Datuk Michael Kang Hua Keong said when asked that many of its members have already turned to their banks for help. On the contrary, he claims that most banks have refused to comply with requests from the affected SMEs to restructure or reschedule their loans and financing.
Kang was absent from the July 22 meeting.
The companies didn't go into physical operations until June, he says, so their biggest problem right now is cash flow.
Kang claims that banks seem to facilitate R&R activities only for their high-profile customers and not for the wider business community.
"I would suggest that Bank Negara instruct banks to contact all of their business customers regarding the conduct of R&R, submit a report to the regulator, and then publish that report."
Aside from increasing banking sector exposure, Kang points out the possibility of higher-than-expected credit reductions and non-performing loans (NPLs) as companies grapple with funding responsibility after the moratorium.
With a view to the environment after the moratorium, the ABM published four general criteria for eligibility after the closed meeting:
• An acceptable track record, where attempts to reduce arrears during the automatic moratorium period would be helpful;
• The shop is still operational;
• Business remains viable but is affected by the Covid-19 pandemic; and
• The business credit account does not currently have an NPL status.
Sources say that if a company can meet these four criteria, banks would be willing to provide some form of funding relief after the moratorium. This can be a lower total loan amount, a longer loan term, or an interest repayment agreement for a specific period of time.
This extremely selective approach after the moratorium is a welcome relief for companies that are in dire straits and really need additional funding.
Still, not all companies need discharge as many industries have started operations again, says one of the sources. These companies are therefore able to resume their precautionary loan obligations unchanged.
Slight deterioration expected
According to RAM Rating Services Bhd, the banking industry is likely to see a slight deterioration in the gross credit ratio (GIL) this year. According to Wong Yin Ching, the co-head of the rating agency for financial institutions, this is due to the current six-month moratorium on SME loans as well as active F&R of other corporate loans.
According to RAM, the total funding of the banking system at the end of May 2020 was 1.79 trillion RM. Of this, 42.3% was financed by non-households, which include SMEs, companies and state and government-related institutions.
"Although we cannot comment on a possible impairment for the subcategories, the GIL rate for the non-household segment remained relatively constant at 2.3% at the end of May 2020 (compared to a GIL rate for the overall banking system of 1.6%). ). "
"With that in mind, banks are likely to be actively working with their SME borrowers to facilitate the R&R of their accounts before the moratorium ends. This will help moderate the expected increase in GILs to some extent, "says Wong.
In the meantime, ABM urges individuals and companies financially affected by the Covid-19 pandemic to contact their banks as soon as possible to discuss repayment assistance.
"We would like to emphasize that our member banks are ready and willing to offer financially affected customers due to the ongoing pandemic repayment assistance," said a recent statement.
ABM notes that its member banks have also actively approached customers during the MCO phase and have continued to offer support in the months since then.
"This is all the more true now that the banks are moving [offer] Targeted repayment assistance on a borrower-by-borrower basis for those affected by the pandemic. Various communication channels, including websites and social media, were used to get these messages across, "it said.