National Payday Relief has put in place a plan for their customers to say goodbye to those aggressive phone calls from lenders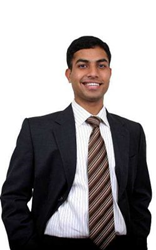 OAKLAND PARK, Florida (PRWEB)
August 06, 2021
The United States' consumer credit industry has grown immensely over the past decade. This sector is made up of hundreds of private payday lenders. The Covid-19 pandemic has resulted in job losses, company closings and wage cuts, which has left households desperate for payday loans.
These loans are as dangerous as they come because of the high interest rates. National payday assistance offers help with debt settlement including Consolidation of Payday Loans and debt relief programs. Since 1999, they have helped hundreds of clients regain control of their financial lives, one payday loan at a time. And you don't have to worry about losing more money to NPDR. Their prices are affordable. The company only charges you a flat rate of 35% of the amount saved if the payment method is successful.
"Some companies will lure you with this offer and destroy you with the interest rate. If you have fallen into this trap, do not despair, there is still hope, "says NPDR.

One of the best ways to let go of the loan repayment drama is to enlist the help of a credit consolidation company. But how does credit consolidation work? It's easy. The consolidator will take out your loan and bear all of the burdens. They will contact the lender, negotiate prices and payment plans, and process all financial documents.
"At National Payday Relief, we are committed to providing our customers with solid financial advice and effective payday loan consolidation services. Our staff are well trained professionals with years of experience who will work out an appropriate financial plan to help you regain financial freedom. Our payday loan relief services are tailored to help you consolidate your payday loan Debt among other debts and bills that you would need help with funding planning, "adds NPDR.
What happens with payday loans is you try to finish them but your paycheck fails. For example, if you took out a payday loan of $ 150 and your salary is $ 200, you will repay the $ 150 on payday. You have $ 50 left, and after paying a few bills, you find that the money won't carry you until the next payday. So you go back to the lender and ask for another loan and the cycle continues. National Payday Relief's debt consolidation program will help you out of this mess.
"We will renegotiate the terms of your loan with your creditors and ask them to lower your interest rates or monthly payments, or both. We then combine your loans into a low-interest loan that you can conveniently repay in monthly installments. Converting your debt into an affordable, affordable monthly installment is our mission because we believe that all Americans whose finances are tight deserve at least low-interest loans. "
Headquartered in Oakland Park, Florida, the nationally recognized company helps clients with other financial services. These include:

Debt relief
Loan processing
Help and advice
Credit card facilitation
Credit repair help
Mortgage refinancing
Debt settlement calculator
Payday loans are attractive, and lenders have mastered the art of persuasion. Whether you borrowed from a local or digital lender, you are constantly striving for more. The fact that these loans do not require any guarantors or credit checks is very tempting. In addition, they are confidential and nobody needs to know that you are having financial problems. Friends, family, and financial affairs don't always go well.
But with the all-too-good offers comes an endless cycle of borrowing. Unless you really need a payday loan, it is advisable to avoid them. These loans are insanely expensive and can be a drain on your bank account and mental health. If you've ever defaulted on a payday loan, know that these lenders can be annoying, calling you daily with threats. In general, you should avoid Pay = Day loans for the following reasons:
You'll have to repay it in full once your paycheck arrives
Failure to do so will result in ridiculous rollover fees
Lending rates are high
The lender will deduct a processing fee before depositing the funds into your account
Payday lenders have aggressive and scary collection policies
Processing of the payday loan

Sometimes payday loans are inevitable. You may have medical emergencies and other unexpected bills in need of quick cash. But what if you get stuck on a payday loan loan cycle? What can you do if you cannot repay the loans in full? Are you reaching out to friends and family? There is a way NPDR can help; Processing of the payday loan.
ON Processing of the payday loan takes the burden of repayment off your shoulders and protects creditors from harassment. NPDR will clear your debt by reviewing your loan and negotiating on your behalf for a set period of time. This option is the best option when you are unable to pay off your payday loan debt. This can be due, among other things, to a job loss or a cut in salary.
"Payday loans offer many advantages. You will pay less than you owe if you choose to settle, as you use the expertise of the debt relief firm to help lower your interest rates, pay a percentage of the amounts that may be owed, and even balance balances at a percentage of the amount due to adopt whole lot. Your authorized debtor knows how to keep creditors off your neck, "explains NPDR.
Credit card debt

National Payday Relief is a payday loan support company, but that doesn't mean it can't help with one of the major problems facing the American credit industry. Credit card debt. Did you know that nearly 50% of American adults have credit card debt? Yes that is according to CNBC.
NPDR provides financial advice on credit card credit and how to abandon the loan and overspending habit that many Americans are turning into credit card debt. Better yet, they connect you to Consumer credit card relief, their sister company. Through her Credit card relief program, the company will assist you in collecting credit card debt.
"Our goal is to provide all the resources you need to get your credit card debt under control and focus on spending better and adopting a usage-based approach to eradicating your overall debt," says Consumer Card Credit Relief.
Financial and legal advice

Financial awareness and education are an integral part of NPDR's payday loan relief programs. They understand that knowing the pros and cons of payday loans will help their clients recover from debt. Without learning better financial tricks and hacks, a customer will settle payday loan debt and then return to the same mess.
NPDR works with financial advisors, debt settlement attorneys and credit professionals to prevent this from happening and to provide you with extensive knowledge that will transform your economic lifestyle. With better habits, you will see improvements in your finances and quality of life. Your help is digital and your payday loan information is confidential.
National Payday Relief has provided an online form that you can use to complete and receive help and advice on payday loans. It is fully encrypted to protect your online information. You'll need to customize your application by specifying the size of your debt, the financial flexibility you have, and the type of help you need, "explains National Payday Relief.
"By utilizing our Payday Loan Relief Program, it will help you develop the most accurate path to solving your financial problem by having professionals on site to assist you until you achieve relief."
Mortgage refinancing

Are you struggling with payday loans because your mortgage is taking up most of your salary? Mortgage refinancing could be a suitable way to save money. You refinance a mortgage by taking out a new loan to replace the original mortgage loan. This option carries serious risks, so be sure to consult a mortgage credit advisor before making any decisions.
Mortgage refinancing is beneficial for several reasons. First, it helps build equity for your home.
"It does this by paying off the debt you owe on your home as your home appreciates in the real estate market. You can profitably withdraw this equity that you have built up over the years from the house by refinancing your own home, "explains NPDR.
Second, by refinancing your mortgage, you can pay lower interest rates and a more flexible schedule.
"If you buy your house and the bank gives you a 5% mortgage rate, it will stay that way until your house is paid off. Mortgage rates on houses near your property may be falling and you don't want to be stuck paying the higher mortgage rates. "
National Payday Relief helps clients navigate the entire mortgage refinancing process. For more information on this and other services, call (888) 407-4521. You can also fill out your inquiry form on their website.
Via the national payday assistance

NPDR is a payday loan relief and consolidation company with over 20 years experience in the consumer credit sector. They provide payday loan consolidation services, debt settlement assistance, and financial and legal advice. The company's mission is to be an effective and reliable payday support service in the United States.
For more information, visit their office at 3221 NW 10th Terrace # 501, Oakland Park, FL 33309

Or email here: [email protected] or visit: https://www.nationalpaydayrelief.com/