My Brother's Role in Building the Alaska We Know | Columnists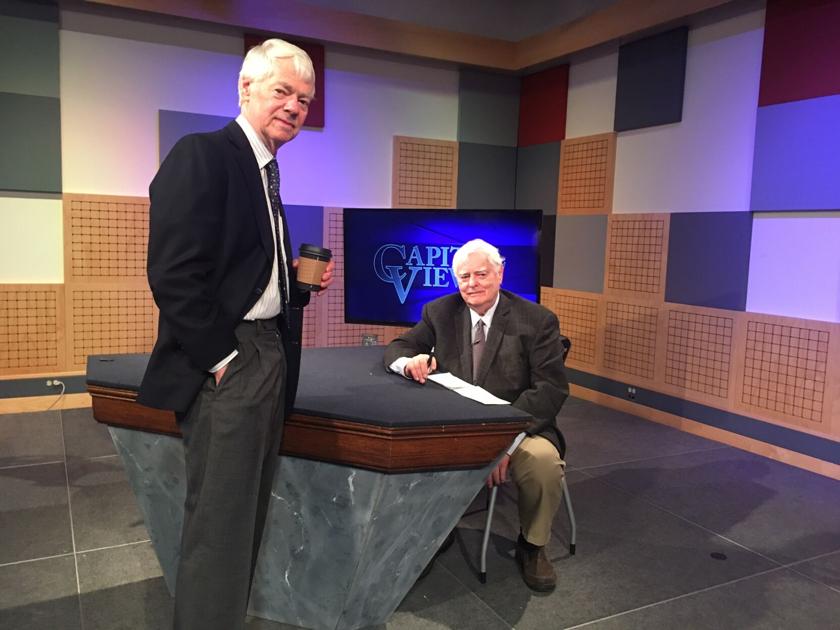 My brother Mike's political career spanned a decade, from 1966 to 1976. It was a turning point for Alaska.
The mid to late 1960s were years just after statehood and before oil was discovered. Those were lean years, when Alaska's economy consisted largely of seasonal coastal fishing and timber harvesting in the southeast. Inside, where Mike lived, it was mostly military construction, so the only job sites were good jobs.
Mike had come to what was then Alaska in the mid-1950s to work as a deckhand on Yukon river boats. Over several summers he worked his way up to first officer and then river pilot. Yutana Barge Lines served communities from the upper to the lower Yukon, so Mike met people from Fort Yukon, north of Fairbanks, to Marshall and Emmonak on the lower river near the Bering Sea coast. This gave him first hand knowledge of the conditions in rural Alaska at the time that he could apply during his legislative session. Although he loved working on the river and in boats, after his marriage and starting a family, Mike decided that he shouldn't have a job that kept him away from his family for a good part of the year. He also graduated from the University of Alaska Fairbanks in the early 1960s.
However, his career change took a surprising turn in the newspaper business. He became a reporter for the Fairbanks Daily News miner for the city council, school board, and local government. Legislative races gave Mike his introduction to politics, and when he left the News-Miner in 1965, he went to Juneau to work as the State House legislative assistant. Mike Gravel, later a US Senator, was spokesperson and mentor at the time. Mike then joined Governor William Egan's office to coordinate rural programs in President Lyndon Johnson's War on Poverty, which took him to all parts of rural Alaska and deepened his knowledge of rural conditions. Sparked his appetite for politics, Mike ran for the Fairbanks State House in 1966 and was re-elected for five terms, serving as spokesman in 1975 and 1976.
During his term in office, Mike worked with colleagues on Alaska's economic recovery from the 1964 earthquake, the 1967 Fairbanks flood, and other issues. The discovery of oil on the North Slope in 1968 and the sale of $ 900 million in state oil leases in 1969 ushered in a new era for Alaska. It would be years before oil and really big revenue would start flowing, but the Alaskans got a taste of what was to come and began to prepare for it. As part of the legislative leadership, Mike was instrumental in bringing the Brookings Institute to Alaska to host a series of community conferences and workshops on how to use the new oil money. Many of the recommendations made by Alaskans during these conferences were translated into law by Mike and his colleagues, including programs that are still with us today, such as Community Revenue.
As part of the legislative leadership, Mike was instrumental in the passage of the state's first comprehensive oil and gas tax and regulatory legislation to prepare for the upcoming construction of the Trans Alaska Pipeline System and North Slope oil fields.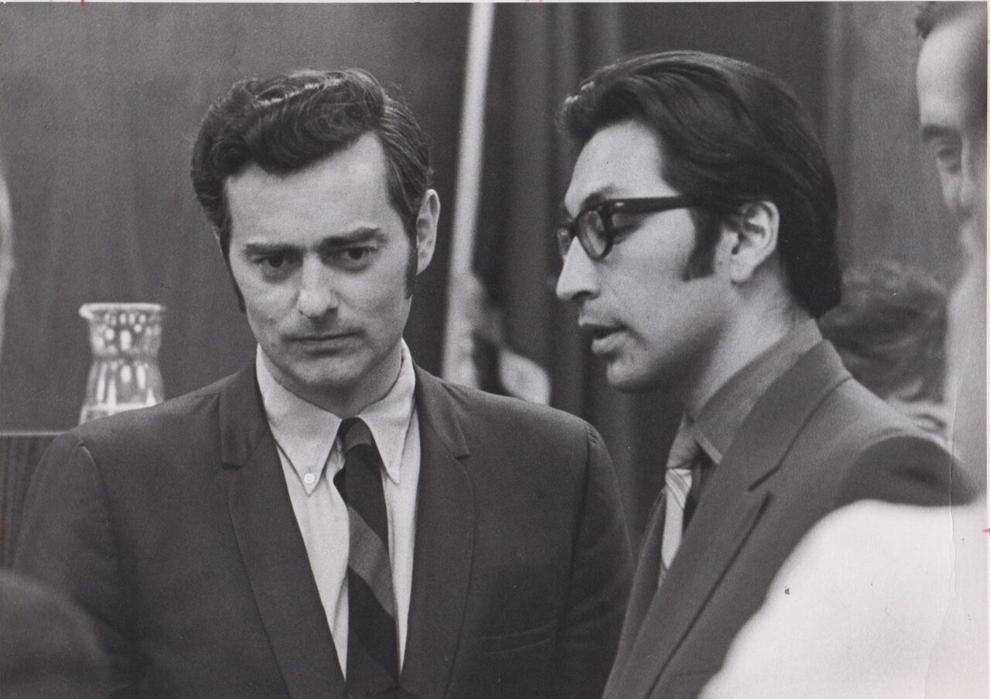 Mike served until 1976, the year Alaska residents grappled with frustrations over pipeline delays and revenue from lawsuits from conservation groups. Alaska's businesses and communities were under severe financial pressure at the time, and Mike and his Legislative colleagues had to develop special financial structures, including a unique oil industry "forward loan" in the form of a tax and tax credit that helped until 1977 when the pipeline was finally completed and oil revenues began to flow.
Mike played a behind-the-scenes role in getting the legislature passed the constitutional amendment to create the Permanent Fund. He attributes a similar role to Chancy Croft, an Anchorage attorney who was then President of the Senate, in leading the change through that body.
Both men aspired to higher office, but they knew that if either or both had their names appended to the legislation it would likely have been killed, as critics would have seen this as a ploy to further their political ambitions.
So they both resigned to give credit to younger, newer lawmakers like then-agent Terry Gardiner of Ketchikan and Hugh Malone of Kenai. Bradner and Croft quietly helped divert opposition to the idea of ​​the Permanent Fund.
There was resistance too, said Mike. The memory of the devastating earthquake of 1964 was still fresh, and many older legislators worried about locking oil money in a special fund and not being able to use it in an emergency like another earthquake.
There were also lawmakers who saw the idea of ​​a protected savings account as a diversion from oil revenues that could be used to fund loan subsidies and build megaprojects of dubious value, other than the industries that build them.
But that is precisely why Malone, Gardiner and the other younger lawmakers pushed the Permanent Fund forward so passionately for fear that lobbyists and industry would snatch the oil money for large projects.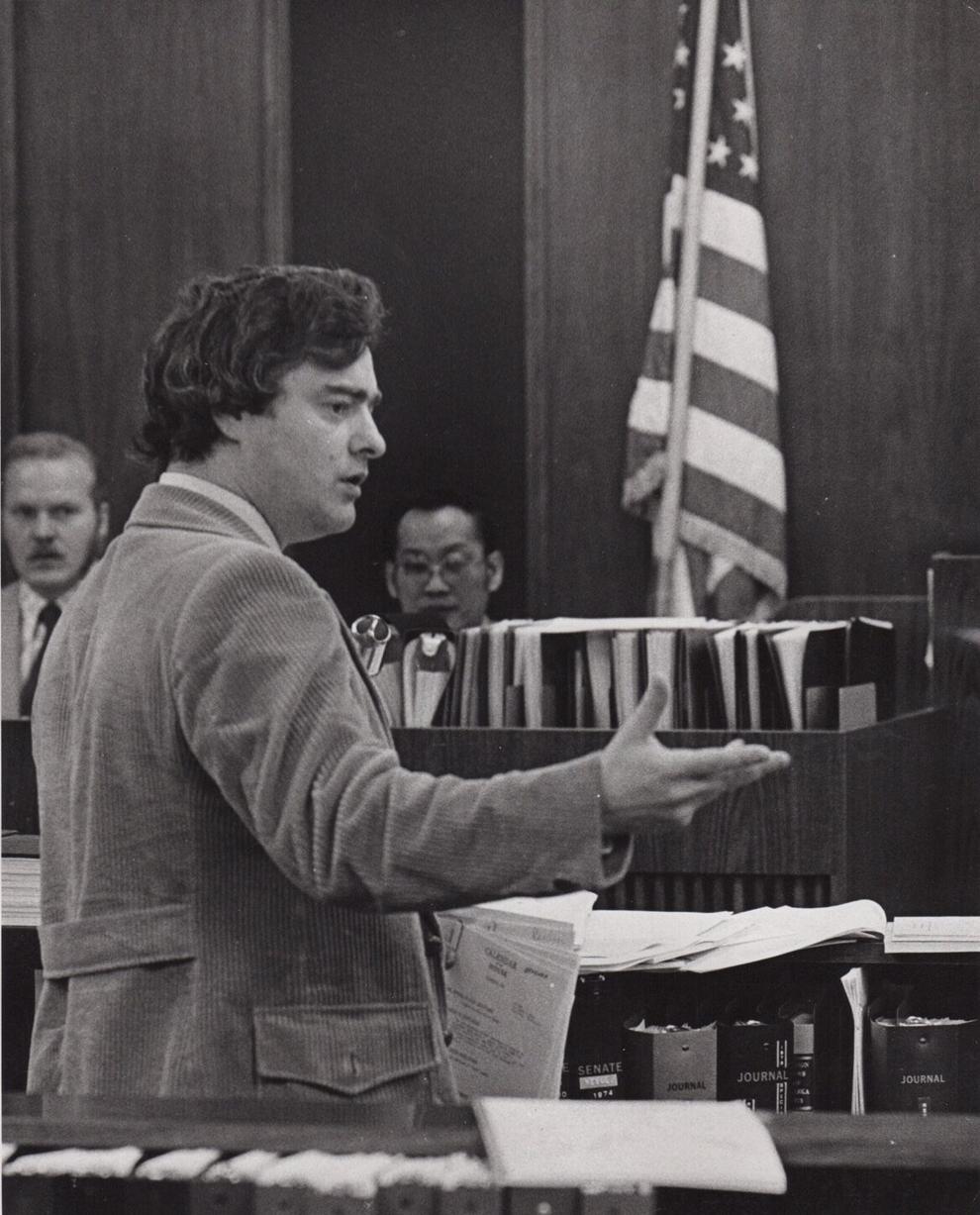 It was highly unusual for politicians to deliberately take money "off the table" so that it could not be spent and would be saved for future generations.
At the time, few in Juneau had any idea of ​​the magnitude of Alaska's future oil revenues, which would run into billions of dollars annually.
The constitutional amendment passed the legislature with important support from Governor Jay Hammond, who originally conceived the idea. It was approved by the Alaskan voters in 1976, and that led to the Permanent Fund we have today and the Permanent Fund dividend that came later.
Interestingly, four of the young members of the House of Representatives, who were spokespersons for Mike, followed in his footsteps and became House Spokespersons themselves in those two important years when the Permanent Fund was formed: Gardiner, Malone, Jim Duncan of Juneau, and Sam Cotten, representing Eagle River, part of Anchorage.