HSBC was recognized by Money's Home Lender of the Year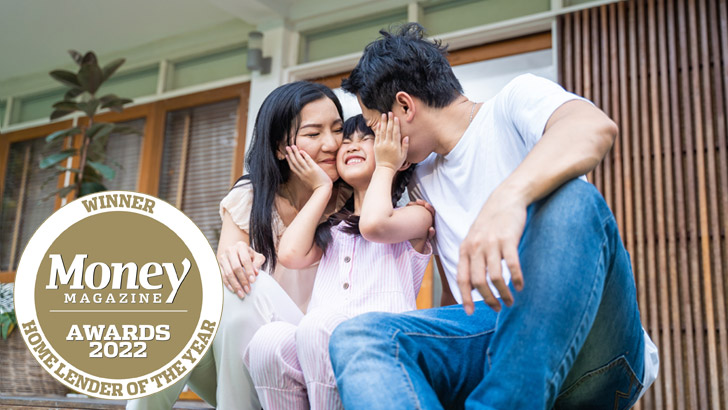 The 2022 winner in the Home Lender of the Year category for major banks is HSBC – no easy feat given the fierce competition the home loan space has seen over the past year.
As the tide begins to turn, we've seen mortgage rates — particularly variable rates — hit some of their lowest levels in years.
With this in mind, HSBC has not only managed to offer a range of relatively cheap home loans compared to its major peers, but has also managed to keep up with many non-bank and digital lenders that tend to offer the best options.
HSBC offers variable interest rates starting at 2.52% pa for loan-to-value ratios (LVRs) below 70% and fixed interest rates starting at 4.07% pa with a maturity of one year for LVRs below 80%.
"We've always strived to be competitive on interest rates – that's been one of our key principles," says Rory McCotter, Head of Secured Lending at HSBC.
"Lower financing costs over the past year have also helped drive some of these lower interest rates. But we wanted to ensure we were competitive on rates to keep up with our strong service offering."
HSBC not only attracts mortgage holders by keeping borrowing costs low, but has also had success tapping into the booming refinance market.
Figures from the Australian Bureau of Statistics show that around $190 billion worth of loans were refinanced from one lender to another in the year to March 2022 – one of the highest 12-month amounts on record. As McCotter notes, the bank was helped on the refinancing front by its $3288 cashback incentive.
"A good cashback offer combined with good interest rates has meant that we have really gained traction, particularly in the refinancing market. I think that has helped a lot of clients get a little smarter about their finances too – looking for better interest rates and cashback offers."
However, HSBC recognizes the need to help clients adjust to a new world of rising interest rates.
"For us, it's about the communication between us and the customer as well as on the broker side," says McCotter.
"We are aware of the changing interest rate environment, so we encourage clients to have a conversation about interest rate increases and speak to either a relationship manager or their broker."
AMP took second place this year after doing particularly well with its longer-term fixed-rate home loans.
The Bank is currently offering three-year fixed rates starting at 4.79% pa and five-year rates starting at 5.04% pa for LVRs below 60%.
Third-place ING performed well across the home equity credit space, although its basic home equity loans were a strength. The online bank currently offers variable interest rates from 2.34% pa for LVRs below 80%.
Receive stories like these in our newsletters.