How do I get a business loan in Sweden?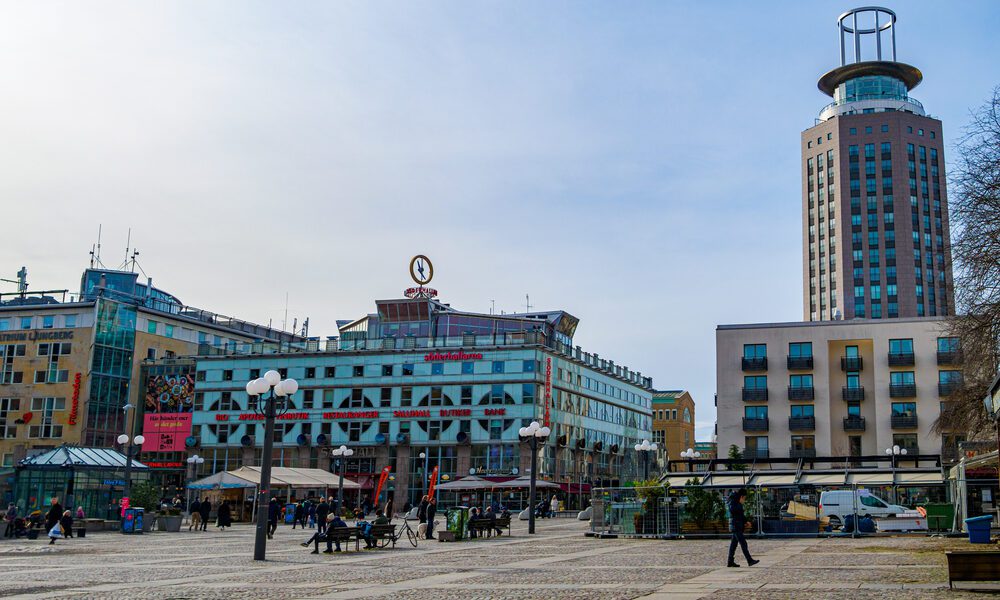 Lenders such as banks and finance companies have different lending requirements for your business. Preparations and the application process also take different lengths of time. It has become more and more difficult to get corporate loans through the bank. Here it can be an advantage to prepare numbers and data in advance. What do security, personal guarantee, credit report and business plan mean to you who want to borrow for your business? Here we will help you sort through the concepts. We hope this credit guide or långuide helps you to get a business loan for your company.
Traditional business loan
This corporate loan is reminiscent of a personal loan, with the difference that the loan amount is usually significantly higher, with some lenders being able to offer sums of up to 6 million SEK. The loan can be unsecured and consists of a fixed amount that is paid out monthly over a certain period of time and is paid by the company. The interest is part of the loan costs and is paid continuously for the entire term of the loan. The interest rate level influences the market interest rate and all risks and securities that the company has entered into. You can also influence the interest rate by choosing a variable or fixed interest rate. The variable follows the market interest rate, the fixed one protects companies from fluctuations in the market interest rate. In addition to the interest, the loan itself has to be repaid, which is usually done through repayments.
Lenders typically approve all types of businesses and lend primarily to established businesses, but start-ups can also obtain credit. The company generally has to be met by a turnover requirement of approximately 50,000 SEK per month or 600,000 SEK per year. Other requirements for obtaining this type of loan are that the company is active and registered in Sweden and that the applicant must hold a managerial position in the company. Sometimes the owner may also be required to be a Swedish resident. While most corporate loans up to SEK 500,000 are unsecured, some lenders may require you, the founder, to place a personal bond, which means that if your business fails to repay, you will have to pay back .
Business loans with security
It is common for banks and financial firms to require some form of collateral in order to lend money to businesses. These can be your company's assets such as real estate, equipment, or fixtures and fittings. For example, if you borrow money from a factoring company, the security is your customer bills instead. Personal assets such as your home or holiday apartment can also serve as collateral. Always ask what applies when you leave security. Think about the consequences this could have for your company and your finances.
Loan to the company with a personal guarantee
Banks and financial companies can ask for a personal guarantee to grant your loan. The person who signed the guarantee is responsible for repayment if you cannot repay the loan. Anyone can go on bail, but it is most common for those who run the company. If you borrow with the company with a personal guarantee, you are confusing your company's finances with your personal finances. Think about what this can mean for your finances.
A well-founded business plan is often an essential requirement
Both banks and some lenders want to see a business plan so that your company can borrow money. If your company doesn't have a business plan, there are templates online that you can use. The bank examines your company's business concept, personal experience, industry and business risks. Tell us what makes you different from your competitors, how you want to market your business, and how you make money.
Requirements for forecast and budget
The bank always wants to see a budget and forecast of your future results. Spend a lot of time doing it. It is essential that the budget is perceived as realistic and is based on the current situation. For example, if you run an established business, the bank might want to see financial statements and balance sheets. When applying for a loan to deal with an uneven flow of cash, you need to specify when the sale is taking place and when the revenue is coming.
Credit information
All lenders take credit information before granting credit to entrepreneurs, but they handle the data in different ways. For example, personal payment notes are a barrier to obtaining business credit with some financial companies. Lenders can also look at your company's payment history and whether you tend to be late paying bills.