Holes devour houses – MacroBusiness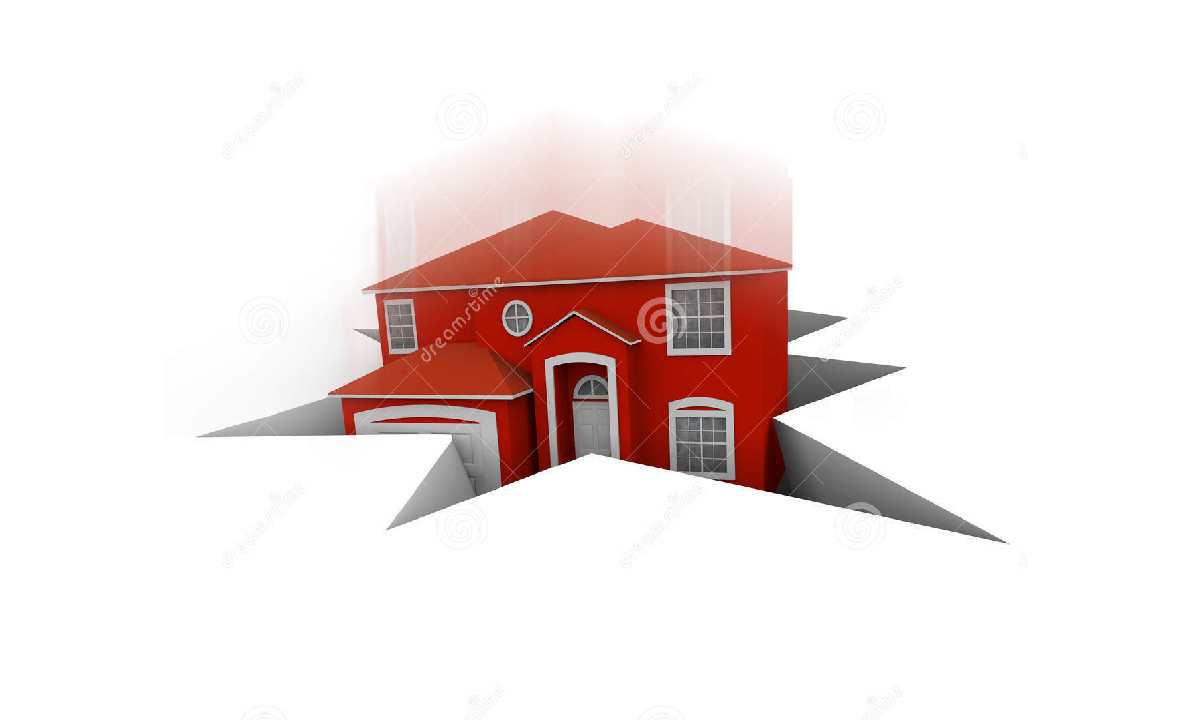 In 2009 I decided to do that pseudonym Houses and holes because it fits so well with Australia's economic structure.
We dig holes and export the dirt. Then we use that income in the global markets through the big banks, which in turn over-lend home mortgages.
This is creating the world's most offensive housing price bubble, which supports overconsumption of services.
The model has over time eroded anything productive that isn't nailed down.
For more than ten years, Leith and I have worked to change the system through reforms. We didn't want to crash it because that would punish too many innocent people. In addition, our assessment was that it was possible to restore Australia's competitiveness without destroying the Australian lifestyle. A utilitarian calculation.
We've had some notable successes. Force APRA to take macroprudential action. Forcing a rethink on immigration within the RBA and some parts of Canberra. Keeping the flame of better mining taxation alive. Helping keep the AUD much lower than it would otherwise be. Hold the China growers accountable.
But overall we failed. Of course we have. A small blog cannot compete with the untold billions of mining companies and banks. Especially since Canberra isn't much developed beyond the Rum Corps culture. Hundreds of years of shit looking for their infinitesimal glimpse of the action.
As a result, Australia's economy has become increasingly unbalanced as predatory mining hogs more manufacturing capacity and political economy space, and banks have received public support on a scale unthinkable 13 years ago.
But now we're at a point in the crisis where everything is so unbalanced that half the holes in the equation eat up half the houses. Either the interests that were once the bulwark of the bubble do not understand the dangerousness of their situation, or they are being overtaken by the holes in the political economy.
What am I ranting about? This about Fitch:
The share of adjustable-rate home loans and borrowers' current debt-to-income (DTI) ratios give an indication of the relative exposure of the RMBS and covered bond (CVB) markets to rising interest rates, according to Fitch Ratings in a new report. Australia, Spain and the UK appear to be the most vulnerable: Exposure to Australia and Spain comes from their high proportion of adjustable rate loans, while UK borrowers have a relatively high DTI.

Fitch has stress-tested the market-average DTI (monthly debt service cost to monthly disposable income) ratio for loans originated in 2020, assuming that the interest payable on adjustable-rate loans would rise 3 percentage points above theirs by the end of 2023 original interest rate will rise while the income received remains unchanged. Our ranking shows the relative vulnerabilities based on the average DTI due to the presence of adjustable rate loans (adjustable rate lifetime loans and loans where the existing fixed rate will expire or reset within the next 24 months) and how much lower DTI these borrowers have cushion .

While this assesses vulnerability to a variable, in practice income changes would also affect DTI, for example if inflation erodes real incomes or if rising interest rates depress economic growth and put downward pressure on salaries. Fitch also recognizes that the average DTI does not capture differences in DTI distributions that affect credit performance. We have examined the 2020 vintage, which we believe is a good indicator of loans that might be included in future RMBS and CVB portfolios, but is not representative of the overall mortgage market stock.

Floating rate loans in the Netherlands, Germany and the UK appear to be the most vulnerable due to the high current DTIs. But overall, taking into account both variable and fixed rate loans, borrowers in Australia, Spain and the UK would experience the largest payment shocks in our scenario, as measured by the relative increase in stressed vs. original DTI.
If it weren't bad enough, consider this sentence in particular: "While this assesses vulnerability to a variable, in practice changes in income would also affect DTIs, for example if inflation eroded real income or rising interest rates undermined economic growth." press and put pressure on salaries." .
Here's the catch. The new Labor government is the most pro-holes in Australian history. Mining prepared it in perfect completion. It has thrown the ALP out of power the last time they were in power, since funding the coalition and ensuring a new Albanian government controlled by a shovel in the butt.
When the worst energy shock in Australian history landed on our shores in the Pot Ukraine War, Albo's shovel puppets protected the miners, not the people, and the bottom line is now for all to see:
Inflation is here. The first wave was supply-side COVID disruptions. But we could have done without that. The deeper real income shock is coming and it's all about holes.
The local gas price is still at nosebleed levels, about 800% above historical average and 400% above pre-Ukrainian war price:

Coal is at record levels above $400 a ton, up 500% from before the Ukraine war.
We both produce for next to nothing, but the Albanian government is caught by holes and doesn't act to sever the link to international prices for domestic users.
Therefore, there is no relief in electricity prices:
Combined, this will add 2.5% to CPI over the next year and nearly double in two years if spillover prices follow suit.
By allowing foreign energy cartels in coal and gas to dictate local electricity prices, Albo's mining cowards have provided years of historic real income shock that will send homes into a fatal decline as interest rates rise, which will then hammer incomes back into the recession grabs.
To simplify, the system used to work like this: mining boom lifts income > house prices, consumption and interest rates rise > mining income collapses with recession but houses take off as interest rates fall.
Now it works like this: Mining boom kills income and house prices > Interest rates rise with energy shocks > Mining income and house prices fall with interest rate cuts.
Holes have swallowed houses and the dream is over.
Latest posts from houses and holes
(See everything)