Are Debt Consolidation Loans Right For You?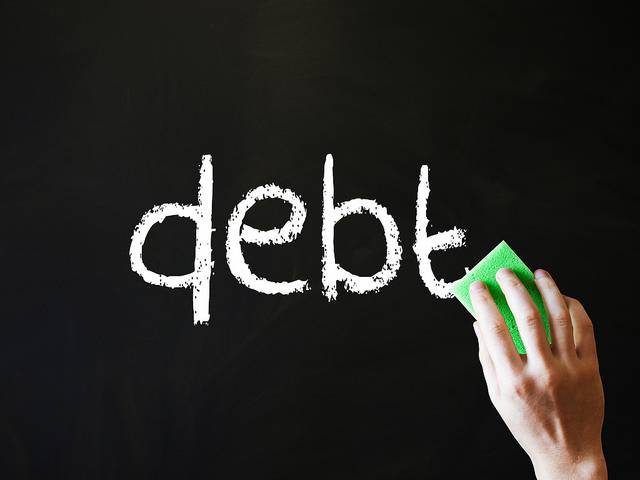 A debt consolidation loan is considered a personal loan that can be used to pay back high interest debt. Most often it is used to pay down credit card debt. By consolidating your debt, you can combine multiple debts into one account, making your repayment plan easier.
If You Are Choosing a Debt Consolidation Loan, Could This Work For You?
You can get a personal loan for almost any reason. However, if you are planning on getting a debt consolidation loan, here are some important things to keep in mind:
You have a good credit score.
Lenders offer personal loans to people across the spectrum. However, if you want to get a personal loan with a low interest rate and favorable terms, you most likely need a good credit score. It usually starts at a FICO score of 670.
You have high interest debt.
According to Experian, the average personal loan interest rate is 9.41%. For credit cards, however, the average interest rate is around 16%. If you are receiving lower interest rates than you currently paid, consolidating your debt can save you money on that interest expense.
You have a repayment plan.
Since a credit card is a revolving credit, you can borrow and repay money on an ongoing basis. Because of this, there isn't a set repayment plan to work with. Personal loans, on the other hand, have a set repayment schedule. They can be of great help when you want to manage your debt easily.
When Could Choosing A Debt Consolidation Loan Not Work For You?
Debt consolidation loans have several advantages. However, there are cases when this type of loan may not be the most suitable:
You have no plans to change your spending habits.
Obtaining a debt consolidation loan might be attractive to you takes the available balance from your credit card. However, if you transfer the debt and borrow more on these credit cards, you will find yourself in a worse financial position. So it is helpful to address any potential spending problems before making a decision on a loan.
You currently have a fair or poor credit score.
It is possible to get approved for a personal loan when you have a bad credit score. Usually, however, you have to go with a high interest rate. This could add to your overall loan costs and also make your monthly loan repayments unaffordable.
If you think you can get your credit card balances back in 6 to 12 months, the savings you can get from a debt consolidation loan may not be worth the comparison, research, and application process.
Pros and Cons of Debt Consolidation Loans
As with any other financing option, there are advantages and disadvantages to taking out a debt consolidation loan.
advantages
Below are some of the key benefits of taking out a debt consolidation loan:
By taking out a debt consolidation loan, you can pay off your debts faster. Unlike credit cards, a debt consolidation loan has a set payment schedule that gives you a clear understanding of your debt.
When it comes to debt consolidation loans, you don't have to worry about multiple due dates each month as this type of loan only has one repayment schedule.
The interest rates usually vary due to many factors. However, you will most likely get a lower interest rate if you a Debt Consolidation Loans compared to a credit card.
disadvantage
Below are the disadvantages of a debt consolidation loan:
A debt consolidation loan may also come with a higher interest rate than what you are currently paying. Credit Ninja suggests finding a trustworthy lender that can help you in this financial situation. This way, you can get a debt consolidation loan with a lower interest rate than your other debts.
Finally
To know if debt consolidation is right for you, you should consider your current financial situation and financial goals. If you believe that taking out a debt consolidation loan can save you money and pay off debt sooner, then get one. However, if you feel that you can manage your debt on your own and a debt consolidation loan is likely to cost you more, it is best not to take one.