3 ways an alternative payday loan can get you out of a tight spot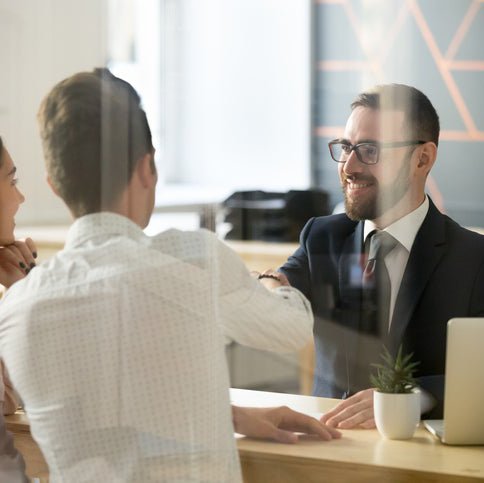 By avoiding a payday loan you will save cash.
---
Important points
Alternative payday loans have maximum interest rate caps and other requirements that can help protect borrowers.
Payday loans, on the other hand, can have extremely high, predatory interest rates.
The main qualification for an alternative payday loan is to be a member of a credit union.
---
Credit union members have access to a financial product called the Payday Alternative Loan (PAL). A PAL is a great tool to have on hand when financial problems arise. Here we cover what a PAL is, how it works, and how it can help you avoid predatory lenders.
What is an alternative payday loan?
A PAL is a type of short-term loan offered by federal credit unions, with guidelines set by the National Credit Union Administration (NCUA). There are two types of PALs – traditional and PAL II.
Here's a brief introduction to the NCUA's rules for these two types of loans.
Discover: These personal loans are best for debt consolidation
More: Pre-qualify for a personal loan without hurting your credit score
Legacy PAL Rules
The maximum interest rate cannot exceed 28%.
Credit unions cannot charge more than $20 for the application fee.
The terms can be between one and six months.
Loan amounts must be between $200 and $1,000.
A borrower must be a member of the credit union for at least one month.
Rules for a PAL II
The maximum interest rate is 28%.
Credit unions cannot charge more than $20 for the application fee.
The terms are between one and 12 months.
Loan amounts can be up to $2,000.
A borrower must be a member of the credit union, but can apply once they join.
It is up to a credit union what type of loan they offer. However, members can only receive one type of loan at a time. Here are three ways you can benefit from a PAL.
1. There is no need for a payday loan
Payday loans are notoriously expensive and financially dangerous for some. Not only do these loans often have an interest rate in excess of 400%, but they are also difficult to recover. If you can't repay the loan by the due date, you may be forced to take out another loan to pay off the first one, and you're caught in a high-yield trap.
2. You have faster and easier access to money
If your name is on a bank account, you are a customer. When you have an account with a credit union, you own and are a member. And because every member has one vote in electing board members, you are no more important (or less) than other members.
This means it may be easier to qualify for a PAL than a personal loan from a traditional bank – simply because of your ownership and member status and the fact that credit unions are more flexible in this regard when it comes to loan approval.
3. You are not stuck in a debt trap
Depending on whether your cooperative bank offers a classic PAL or a PAL II, your loan term is between one and 12 months. You won't be stuck with the total two weeks later, and you're less likely to have to take out another loan to pay off the first one.
What to do to qualify for a PAL?
If you're already a member of a credit union, qualifying for a PAL is as simple as filling out an application. If you are not yet a member, you must first take care of joining.
find a credit union
Joining a credit union is easier than it seems. Typically, credit unions want their members to meet certain conditions. For example, a credit union could be designed for teachers or pipe makers. On the other hand, a credit union may admit members who live in a specific county. Some credit unions even let you join if you donate to a nonprofit organization.
How to find the right credit union for you:
Use the credit union locator tool at MyCreditUnion.gov. If you enter your zip code, a list of the credit unions closest to your home will appear.
Each credit union on the list includes a link to its website. Follow this link to find out who is eligible.
Contact credit unions you are interested in. Find out if they offer a traditional PAL or PAL II.
What you need to provide
To apply for a PAL, you will likely be asked for the following:
ID: A driver's license or passport is usually sufficient.
Proof of address: An invoice sent home with your name and address will work.
your social security number: This is also used to verify identity.
Where do you work: Be prepared to include your employer's name, address, and phone number.
Proof of Income: One or two pay slips should suffice.
How much would you like to borrow: This helps the credit union figure out your loan terms.
Once you provide the required information, the credit union will perform a tough credit check. Unlike a soft credit check, your credit score may be slightly affected, but that's usually nothing to worry about. Once you've made several on-time payments, your score will recover.
If you need credit and the credit limits and other requirements make sense for your situation, consider a PAL. It can help you avoid a more expensive, less secure loan.
The Best Personal Loans of Rise for 2022
Our team of independent experts scoured the fine print to find the handpicked personal loans that offer competitive interest rates and low fees. Start reviewing The Ascent's best personal loans for 2022.